Meet our Artistic Director
Richard Marrett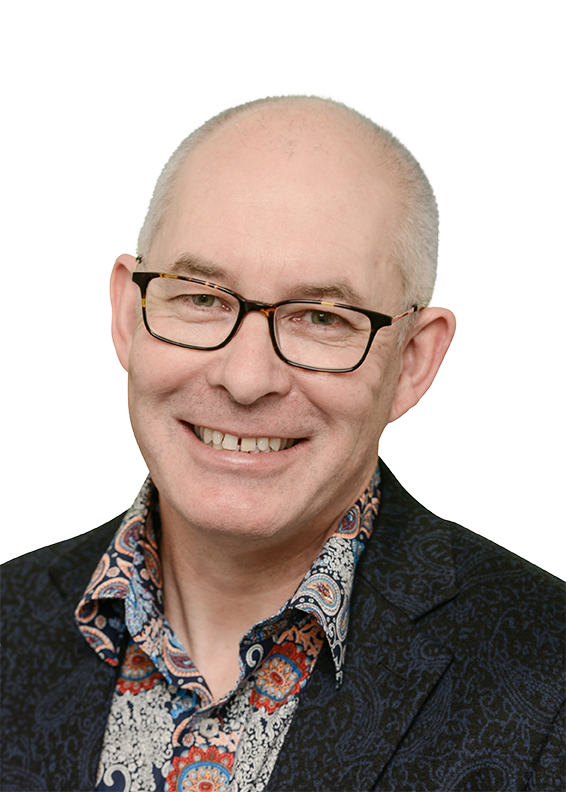 Well-known for his work in music as a musical director, vocal coach, arranger and pianist, Richard previously also worked at Ara Institute of Canterbury where he was manager of the degree programmes offered by the National Academy of Singing and Dramatic Art (NASDA) and Ara Music Arts.
He has conducted and arranged for production companies, choirs and orchestras throughout New Zealand and he has a busy schedule working as producer and arranger on a number of recording and theatrical projects. His most recent work conducting the CSO included The Music of Andrew Lloyd Webber, The Magical Music of Disney as well as numerous Starry Nights in Hagley Park.
His musical direction credits for theatre include Mame, The King And I, Sweet Charity, Joseph And The Amazing Technicolor Dreamcoat, West End To Broadway I, II and III, Les Miserables, My Fair Lady, 42ND Street, Fiddler On The Roof, Annie, Grease, Into The Woods, Jesus Christ Superstar, Urinetown, Beauty And The Beast, The Witches Of Eastwick, Cats, Chicago, Curtains, Hair, Pippin, Buddy, Avenue Q, Spring Awakening, Miss Saigon,  The Phantom of the Opera, Ragtime, Mamma Mia!, Hairspray, Evita, Wicked, Priscilla, and We Will Rock You.  With The Court Theatre he has been musical director for My Fair Lady, South Pacific, The Rocky Horror Show, The Sound Of Music, Jerry's Girls, Oliver!, Guys And Dolls, The Producers, La Cage Aux Folles, I Love You, You're Perfect, Now Change!, Anything Goes, Cabaret, Grease, Side By Side By Sondheim, End of the Rainbow and Blood Brothers, Mary Poppins, Songs for Nobodies, Legally Blonde, Chicago and Jesus Christ Superstar. He has designed and supervised the musical solutions for the current New Zealand tours of Hairspray, Phantom of the Opera, Mamma Mia, Sister Act, We Will Rock You and Evita.
In September 2019, Richard was appointed as Artistic Director of the Christchurch choir, The Vocal Collective.
Meet our Accompanist
Caelan Thomas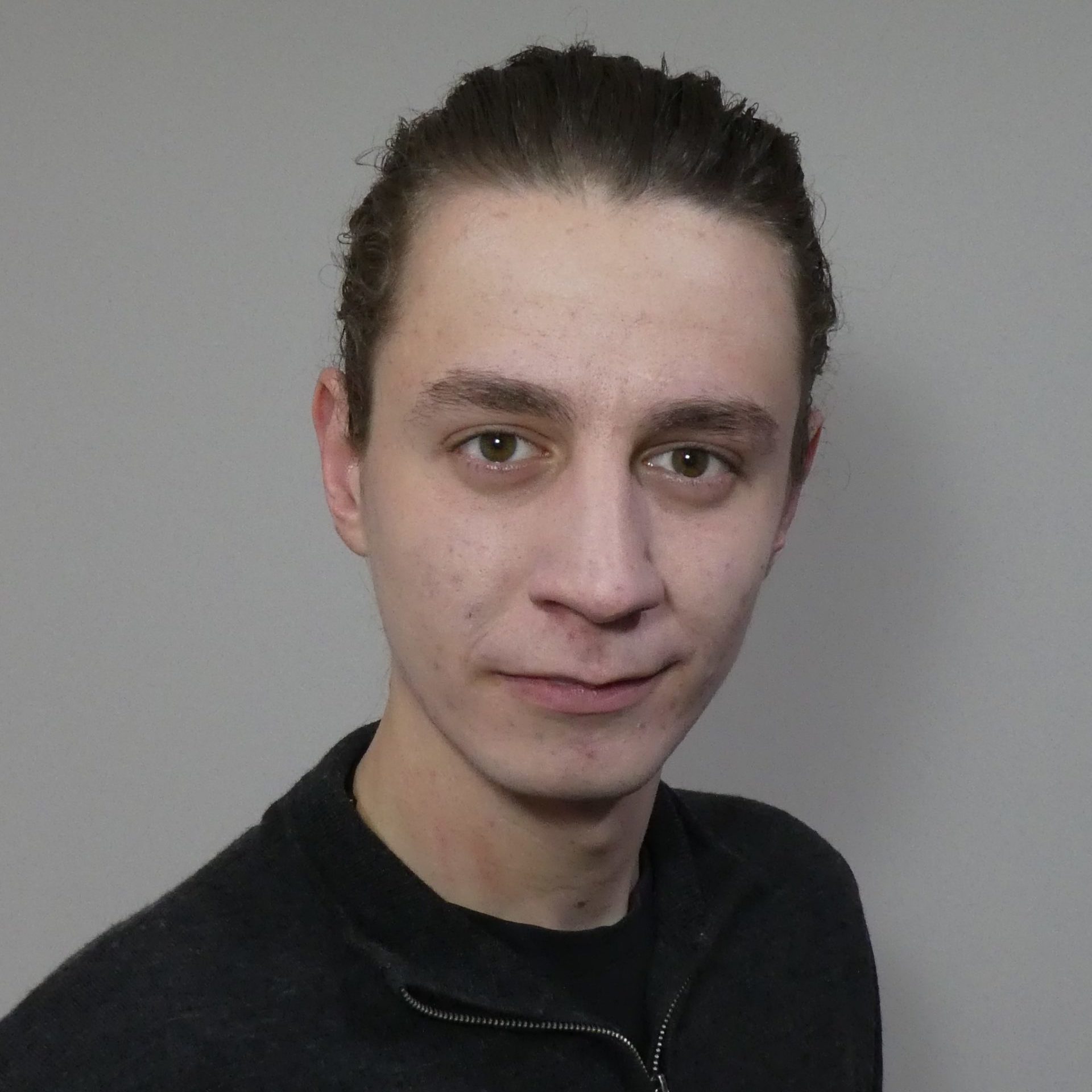 ---
Caelan was originally trained as a classical pianist and achieved his ATCL in 2015 before moving into musical theatre, choral, and accompaniment work. He has been involved in musical theatre shows in Kirwee, Halswell, Ashburton, Rangiora, Rolleston and Riccarton, and has worked with The Court Theatre, NASDA, CIMTSS, Blackboard Theatre Collective and the New Zealand Singing School, as well as adjudicating at the South Canterbury Drama League. Caelan is currently Musical Director for the Darfield branch of the Selwyn Community Choir, spent a few months leading the Mid Canterbury Choir in Ashburton and is thoroughly enjoying working as the accompanist for The Vocal Collective.

Caelan is very fond of dark chocolate, post-it notes, sleeping in, bacon, feeding his pets too much, waffles, fluffy socks, and Michael Bublé, and is much less fond of running, traffic, being late, capsicum and mopping.
Meet our Choir Manager
Sue Bealing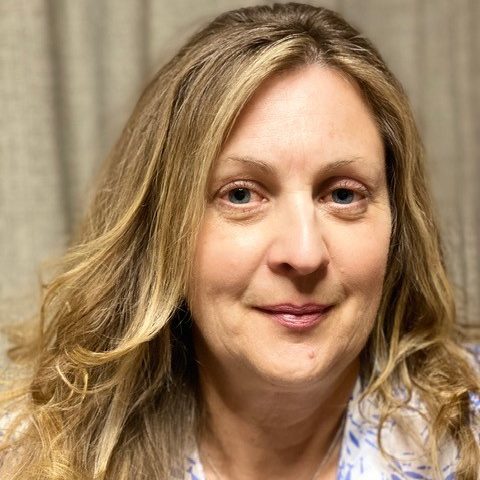 ---
Originally from England, Sue moved to New Zealand with her Kiwi husband in 2008. She gained a Bachelor of Music Honours Degree from London University, specialising in performance on clarinet, piano and composition, and has a PostGraduate in Music Education.
Starting out as an itinerant teacher she became a Secondary school Head of Music. One of the best parts was a one-year teacher exchange to Australia.
Sue decided to retire early from teaching – some people thought she was brave, some stupid – and became an arts educationalist. This involved devising creative projects and managing events for young people and community groups involving music, drama, art and dance. 
She has worked for various London orchestras and spent several years as the Orchestra Education Manager at the Royal Opera House (ROH) in Covent Garden. Her education work was predominantly with the ROH Orchestra, but she also worked closely with the Royal Ballet and Royal Opera. 
Since moving to Christchurch she has led preschool music classes, managed education projects and devised children's concerts for the Christchurch Symphony Orchestra, and taught clarinet and devised holiday programmes for the Christchurch School of Music.
In 2010 Sue co-established a new chamber orchestra, Resonance Ensemble, which she manages in her 'spare time'. She has played clarinet with the Christchurch Symphony Orchestra for Sparks in the Park and NZ Opera and continues to play with Resonance.
She enjoys playing and watching tennis, travelling, contemporary dance and seeing the joy singing brings to the members of The Vocal Collective.
Sopranos
| | |
| --- | --- |
| Katrina | Boxall |
| Kimberlee | Brinkman |
| Sandie | Chamberlain |
| Rita | Clark |
| Mary | Connor |
| Victoria (Bid) | Constanti |
| Alfonsina | De Conno  |
| Jo | Ellis |
| Sharyn | Gousmett |
| Jude | Hunt |
| Ali | Husband |
| Monica | Jasper |
| Claudia | Lewis |
| Vivian | Lin |
| Madeleine | Morton |
| Laura | Overton |
| Phillipa | Pink |
| Diana | Renwick |
| Sally | Richardson |
| Sophie | Ricketts |
| Kathryn | Ruge |
| Jacky | Sargent |
| Sarah | Saunders |
| Harriet | Scott |
| Sharon | Smit |
| Hayley | Stevenson |
| Cathy | White |
| Pip | Wilding |
Altos
| | |
| --- | --- |
| Kim | Anderson-Hadley         |
| Julia | Baars |
| Christine | Bishop |
| Gabby | Brown |
| Cally | Burke |
| Betiana | Caceres |
| Jude | Cheal |
| Anne-Marie           | Cotton |
| Sarah | Coursey |
| Ange | Davidson |
| Therese | Coleman |
| Kristin | Ferguson |
| Sandy | Hastings |
| Ruth | Hope |
| Grace | Hunt |
| Ruth | Jardine |
| Sun | Kim |
| Rosie | Laing |
| Vicki | Lewis |
| Juliet | Manning |
| Olivia | Marchant |
| Brigid | McClelland |
| Nicola | McDonald |
| Kate | Page |
| Lynda | Peterson |
| Ellen | Phillips-Collis |
| Michelle | Ruske |
| Liz | Taylor |
| Danielle | Thompson |
| Unicia | Veer |
| | |
Tenors
| | |
| --- | --- |
| Mitch | Anderson |
| Ed | Dempsey |
| Tom | Ellis |
| Chris | Finnie |
| Calum | Fitzwater |
| Kate | Husband |
| Tom | Loffhagen |
| Blair | McHugh |
| Klaudia | Misnyovski |
| Callum | Morrish |
| Rob | Naysmith |
| Garrett | Sim |
| Nancy | Stewart |
| Tim | Swift |
| Craig | Tuffnell |
| Simon | Velvin |
| Jane | Watt |
| Qiaomu | Xu |
Basses
| | |
| --- | --- |
| Anthony | Berry |
| Philip | Brewster |
| Paul | Davenport |
| Robin | Densem |
| Rob | Hallinan |
| Matt | Hudson |
| David | Jardine |
| David | Merriman |
| Shane | Morrow |
| Sascha | Mueller |
| Bryan | Peters |
| Jesse | Rogers |
| Kristian | Rubi |
| Max | Sanson |
| Douglas | Shields |
| Liam | Tyrell |
| Peter | Watt |
| Eric | Wong |